녹스 앱플레이어로 EZGlitch: 3D Glitch Video & Photo Effects 플레이하기
더보기
업데이트 날짜 :  2019-10-01
현재 버전 :  1.2.5
EZGlitch: 3D Glitch Video & Photo Effects is the easiest app to add glitch-art effects to your videos, photos in just a few taps. It offers amazing aesthetic glitch art FX and other 3D, trippy, vaporwave & VHS effects, you can turn your plain video or photo into a unique art!

✨ You can select photos or videos from your gallery or capture directly from the phone's camera to transform to a glitch art video clip, photo or animated GIF.
EZGlitch is also a greate GIF Maker to create artistic animated GIFs or video clips from any picture.

More than 80 Aesthetic trippy, VHS, glitch, vaporwave, pixel, 3D effects and filters ready for your creativity, to distort and mess up photos and videos.

✨ Features:
- Live capture camera and glitch in real-time
- Select video/photo from gallery and glitch it
- A great GIF Maker: Generate GIF, MP4 video from any pic
- HD quality: export video, photo with no watermark
- FREE! No Subscription.
- Easy to share with social networks


How to use
- Import video/photo from the gallery or capture live from the phone camera
- Select from one of more than 80 effects and filters
- Touch and swipe several times the image to generate glitches in your picture.
- Make GIF, MP4 or glitch art image with glitched effects
- Share to social, hashtag #ezglitch

** FILTERS **
- EZ Glitch
- PIXELATE
- SIMPLE SINE
- DOUBLE SINE
- SINE WAVE
- WATER
- CHANNEL SHIFT
- 2WAYS SHIFT
- MELT TO SIDE
- SLICE PIXEL
- 3D: Our unique 3D effect
- COLOR SHAKE
- GLITCH A, B, C
- SLICE NOSIE
- MONITOR
- VCR
- GLITCH BAR
- SLICE BARS
- BLOCKY
- SLICER
- SHAMPAIN
- RETRO
- GLOW
- POSTERIZE
- SOLARIZE
- HUE
- CHANNEL SWAP
- RAINBOW
- EDGE COLOR
- MIRROR
- QUADRA
- BENDING
- WOBBLE
- WOBBLER
- INVERTED
- NOISE LINES
- SCANLINE
- SMEAR
- HEAT
- DUOTONE
- CRAPPING
- JITTER
- BARREL BLUR
- REPEAT
- BAD TV

What is Glitch?
A glitch is a short-lived fault in a system, such as a transient fault that corrects itself, making it difficult to troubleshoot.
A glitch, which is slight and often temporary, differs from a more serious software bug which is a genuine functionality-breaking problem.
Glitch art is the practice of using digital or analog errors for aesthetic purposes by either corrupting digital data or physically manipulating electronic devices


🆕 Video editor trend of 2020: Glitch video and photo
◇ Trippy Video Editor: Trippy Video & Photo Editor allows you to add cool trippy effects to your video/photo. Start your psychedelic journey with this trippy effects. If you are a fan of the psychedelic style, you can not skip this trippy video editor.
◇ Retro Video Editor: Retro 90s trend is back. Retro Video Editor offers you many vintage video/picture effects & retro filters directly from your cam helping you go back to the day just like the 1990s when we were young and free.
◇ Glitch Video Editor: Glitch Video Editor combines old-school and modern digital styles quite well. Its glitch effect, vaporwave, and psychedelic elements bring intense visual conflicts, which makes your pics and clips stand out on Instagram.
◇ 90s Video Editor: Glitch Video Editor is also a VHS video/photo editor and 90s video/photo editor. Many film filters, vintage effects, VHS Camcorder effects make your video/photo look like taken by an old camera in the 90s(e.g. Bad TV, VCR, Monitor, Scan line). Download this 90s video editor, and enjoy classic VHS Camcorder styles.

EZGlitch: 3D Glitch Video & Photo Effects can export glitch art pic or video to the gallery or share it with other videos/photos editing apps like Youtube, Instagram, WhatsApp, Kik, Telegram, ASKfm, Facebook, Twitter, TikTok, Snapchat, Giphy, etc.

➡ Download now! The best Glitch Video Editor only for you.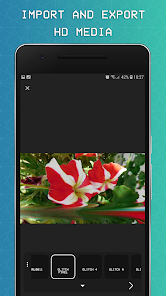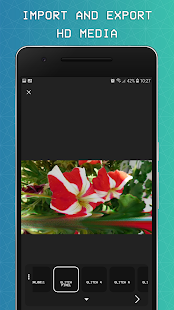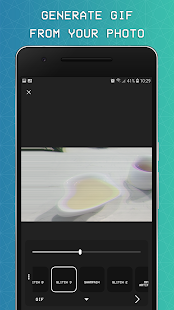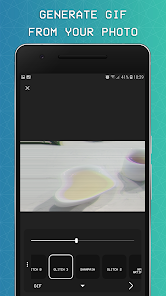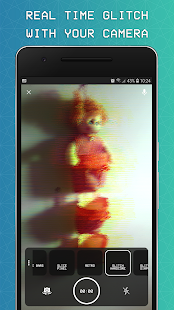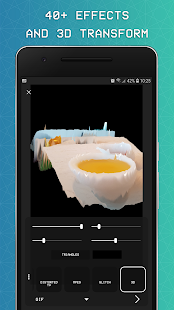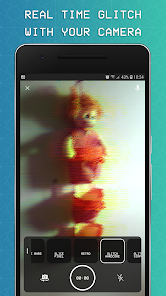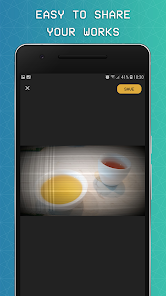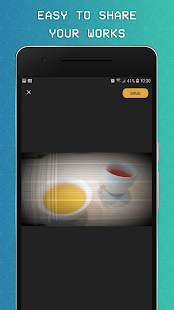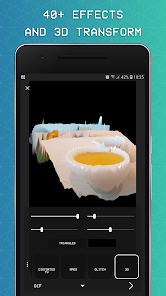 녹스를 사용해 나만의 플레이 방식을 만들 수 있습니다.
녹스 앱플레이어로EZGlitch: 3D Glitch Video & Photo EffectsPC버전 즐기는 방법
1녹스 앱플레이어를 다운 받기

2녹스 앱플레이어를 설치하기

3검색창에 EZGlitch: 3D Glitch Video & Photo Effects 검색하기

4녹스 스토어에서 게임 설치하기

5설치 완료 후 게임 실행하기

6PC에서 큰 스크린으로 발열 현상 없이 EZGlitch: 3D Glitch Video & Photo Effects 즐겨 보세요!
빠른 설치
방법 1. "PC버전 다운로드"를 클릭하여 녹스 앱플레이어와 게임 APK 파일을 한 번에 다운로드할 수 있습니다. 다운로드한 후 앱플레이어 가동이 가능합니다.
방법 2. 녹스 앱플레이어가 이미 설치된 경우는, "APK 다운로드" 클릭하여 파일을 다운로드 후에 해당 파일을 앱플레이어에 드래그하시면 자동 설치 가능합니다.
EZGlitch: 3D Glitch Video & Photo Effects 녹스 플레이 영상
EZGlitch: 3D Glitch Video & Photo Effects, 아직도 핸드폰으로 EZGlitch: 3D Glitch Video & Photo Effects 플레이하고 계시나요? 녹스 앱플레이어로 EZGlitch: 3D Glitch Video & Photo Effects 플레이하면 더 큰 스크린으로 게임을 체험할 수 있으며 키보드, 마우스를 이용해 더 완벽하게 게임을 컨트롤할 수 있습니다. PC로 녹스에서 EZGlitch: 3D Glitch Video & Photo Effects 게임 다운로드 및 설치하고 핸드폰 배터리 용량을 인한 발열현상을 걱정 안하셔도 되니까 매우 편할 겁니다.
최신버전의 녹스 앱플레이어에서는 호환성과 안전성이 완벽한 안드로이드 7버전을 지원되며 완벽한 게임 플레이 만나게 될 겁니다. 게임 유저의 입장에서 설정된 맞춤형 가상키 세팅을 통해서 마침 PC 게임 플레이하고 있는 것처럼 모바일 게임을 플레이하게 될 겁니다.
녹스 앱플레이어에서 멀티 플레이도 지원 가능합니다. 여러 앱과 게임 동시에 실행 가능하며 많은 즐거움을 동시에 누릴 수 있습니다. 녹스는 최강의 안드로이드 모바일 에뮬레이터로써 AMD, Intel 기기와 완벽한 호환성을 가지고 있기에 부드럽고 가벼운 녹스에서 최상의 게임 체험 만나볼수 있을 겁니다. 녹스 앱플레이어, PC에서 즐기는 모바일 라이프! 지금 바로 다운로드하세요!
녹스 앱플레이어는 윈도우와 맥 PC에서 실행할 수 있습니다. 컴퓨터로 홈페이지를 방문해 녹스 앱플레이어를 다운로드하세요.