녹스 앱플레이어로 Tokocrypto - Trading Kripto 플레이하기
더보기
업데이트 날짜 :  2022-12-22
현재 버전 :  1.11.1
Now you can invest, buy and sell cryptocurrencies and other digital assets easily in one of the best crypto marketplaces in Indonesia!
Being a crypto marketplace that has been verified by the Indonesian government, Tokocrypto is committed to transforming your entire trading experience by providing an easy-to-use crypto asset trading application. It allows you to buy and sell digital asset or crypto asset such as bitcoin and other crypto assets easily, efficiently and securely.
Trade Bitcoin & other digital assets easily and securely on the Tokocrypto App. If you are new to Bitcoin or if you are an advanced crypto trader, this mobile trading app is an easy and simple way to trade your crypto assets, designed to make trading smarter, simpler and more intuitive with an easy-to-use interface that allows you to easily make digital asset or cryptocurrencies investment in long and short term.
Here's what you can do in the Tokocrypto App:
Want to trade, buy and sell Bitcoin and other crypto assets with ease? You got it!
If you're new to cryptocurrencies, or don't have time to commit to trading, just use our instant buy and sell feature to take the hassle out of crypto trading. It gives you instant access to various cryptocurrencies with various options, such as Bitcoin (BTC), Ethereum (ETH), Binane Coin (BNB), Tether (USDT), Binance USD (BUSD), Ripple (XRP), Dogecoin (DOGE), Shiba Inu (SHIB), Binance IDR BIDR) and more! Find out more within the app.
Secure Your Funds With Class-leading Security
Security is our highest priority when it comes to safeguarding your funds. We have been verified by the Commodity Futures Trading Regulatory Agency. Therefore, Tokocrypto complies with all the rules and conditions set by BAPPEBTI and the Financial Transaction Reports and Analysis Center (PPATK).
In addition to implementing Know Your Customer (KYC) and 2 Factor Authentication, Tokocrypto is now adopting the latest security technology owned by Binance to ensure users can transact safely and comfortably.
P.S: Follow these little tips for an easier KYC verification process:
1. Make sure the data you enter matches the identity card.
2. Do not use sunglasses, hats, masks, or other accessories that cover your face when recording liveness videos.
3. Make sure to look into the camera and have sufficient light.
4. We highly recommend doing the KYC process on the laptop.
5. For complete tips and steps, you can read here http://bit.ly/tips-kyc
Easy for Beginners and Professionals – Don't Worry, We Will Help You All!
We love to innovate to create the latest ideas especially to make your trading transactions easier and more enjoyable. Whether you are a novice investor or a professional trader, Tokocrypto will have you covered! thanks to our excellent service, practical tools, low fees, versatile funding options and stringent security standards.
Exchange Digital Assets Easily
You can easily withdraw crypto assets to Rupiah (IDR). Withdrawals will be processed as quickly as possible within 1x24 hours.
24/7 Customer Technical Support
We are always ready to help to ensure that every procedure runs smoothly and quickly. Good if you are an old user or just starting out. If you have suggestions and improvements to share with us, you can contact us at
[email protected]
or contact our customer service personnel via the Customer Support widget in the Tokocrypto app.
Follow us:
Blog: https://news.tokocrypto.com/
Instagram: https://www.instagram.com/tokocrypto/
Twitter: https://twitter.com/tokocrypto
Facebook: https://facebook.com/tokocrypto
Youtube: https://www.youtube.com/c/Tokocrypto/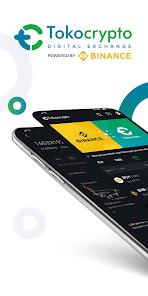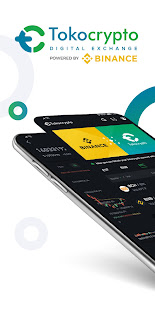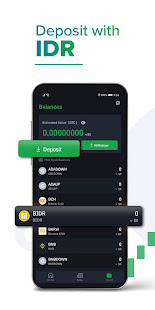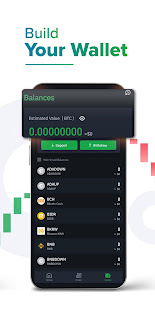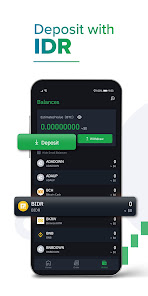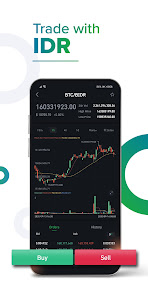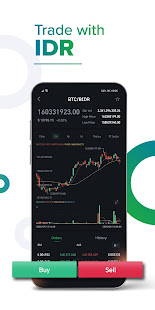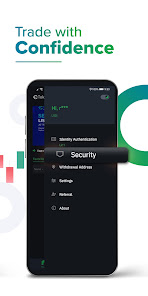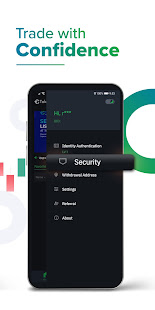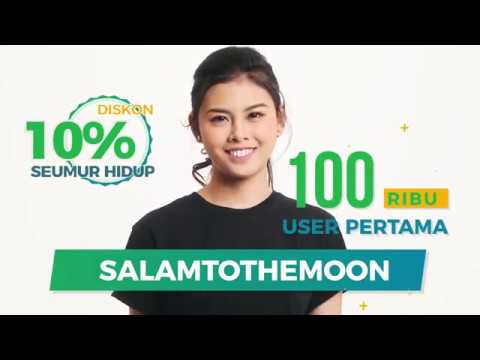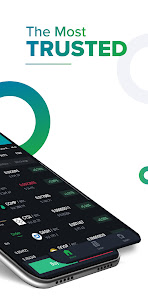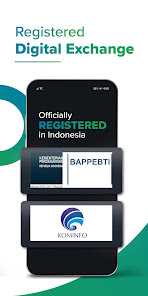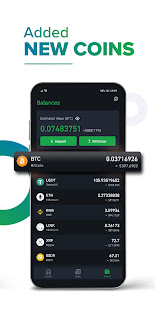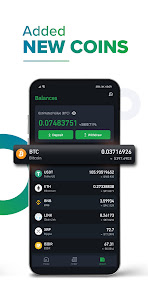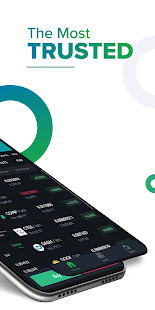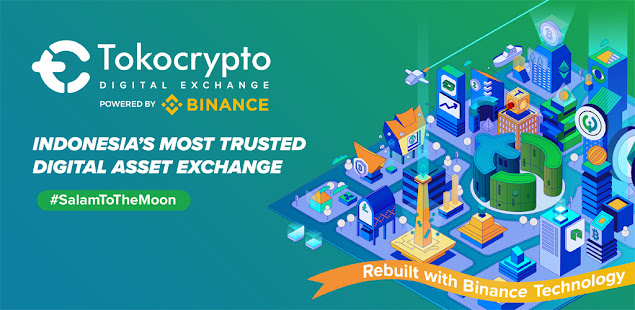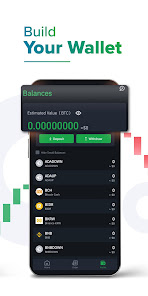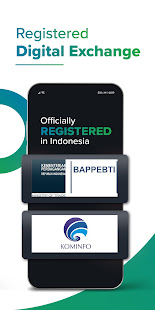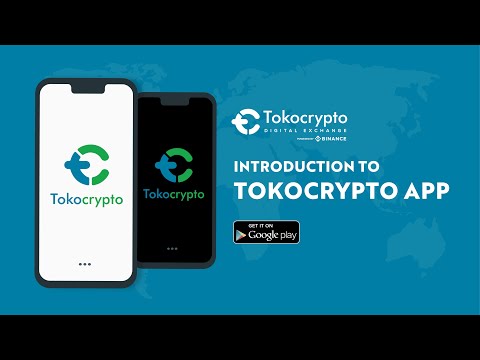 녹스를 사용해 나만의 플레이 방식을 만들 수 있습니다.
녹스 앱플레이어로Tokocrypto - Trading KriptoPC버전 즐기는 방법
1녹스 앱플레이어를 다운 받기

2녹스 앱플레이어를 설치하기

3검색창에 Tokocrypto - Trading Kripto 검색하기

4녹스 스토어에서 게임 설치하기

5설치 완료 후 게임 실행하기

6PC에서 큰 스크린으로 발열 현상 없이 Tokocrypto - Trading Kripto 즐겨 보세요!
빠른 설치
방법 1. "PC버전 다운로드"를 클릭하여 녹스 앱플레이어와 게임 APK 파일을 한 번에 다운로드할 수 있습니다. 다운로드한 후 앱플레이어 가동이 가능합니다.
방법 2. 녹스 앱플레이어가 이미 설치된 경우는, "APK 다운로드" 클릭하여 파일을 다운로드 후에 해당 파일을 앱플레이어에 드래그하시면 자동 설치 가능합니다.
Tokocrypto - Trading Kripto 녹스 플레이 영상
Tokocrypto , 아직도 핸드폰으로 Tokocrypto 플레이하고 계시나요? 녹스 앱플레이어로 Tokocrypto 플레이하면 더 큰 스크린으로 게임을 체험할 수 있으며 키보드, 마우스를 이용해 더 완벽하게 게임을 컨트롤할 수 있습니다. PC로 녹스에서 Tokocrypto 게임 다운로드 및 설치하고 핸드폰 배터리 용량을 인한 발열현상을 걱정 안하셔도 되니까 매우 편할 겁니다.
최신버전의 녹스 앱플레이어에서는 호환성과 안전성이 완벽한 안드로이드 7버전을 지원되며 완벽한 게임 플레이 만나게 될 겁니다. 게임 유저의 입장에서 설정된 맞춤형 가상키 세팅을 통해서 마침 PC 게임 플레이하고 있는 것처럼 모바일 게임을 플레이하게 될 겁니다.
녹스 앱플레이어에서 멀티 플레이도 지원 가능합니다. 여러 앱과 게임 동시에 실행 가능하며 많은 즐거움을 동시에 누릴 수 있습니다. 녹스는 최강의 안드로이드 모바일 에뮬레이터로써 AMD, Intel 기기와 완벽한 호환성을 가지고 있기에 부드럽고 가벼운 녹스에서 최상의 게임 체험 만나볼수 있을 겁니다. 녹스 앱플레이어, PC에서 즐기는 모바일 라이프! 지금 바로 다운로드하세요!
녹스 앱플레이어는 윈도우와 맥 PC에서 실행할 수 있습니다. 컴퓨터로 홈페이지를 방문해 녹스 앱플레이어를 다운로드하세요.